Does Your Auto Shop Allow Customer Supplied Parts?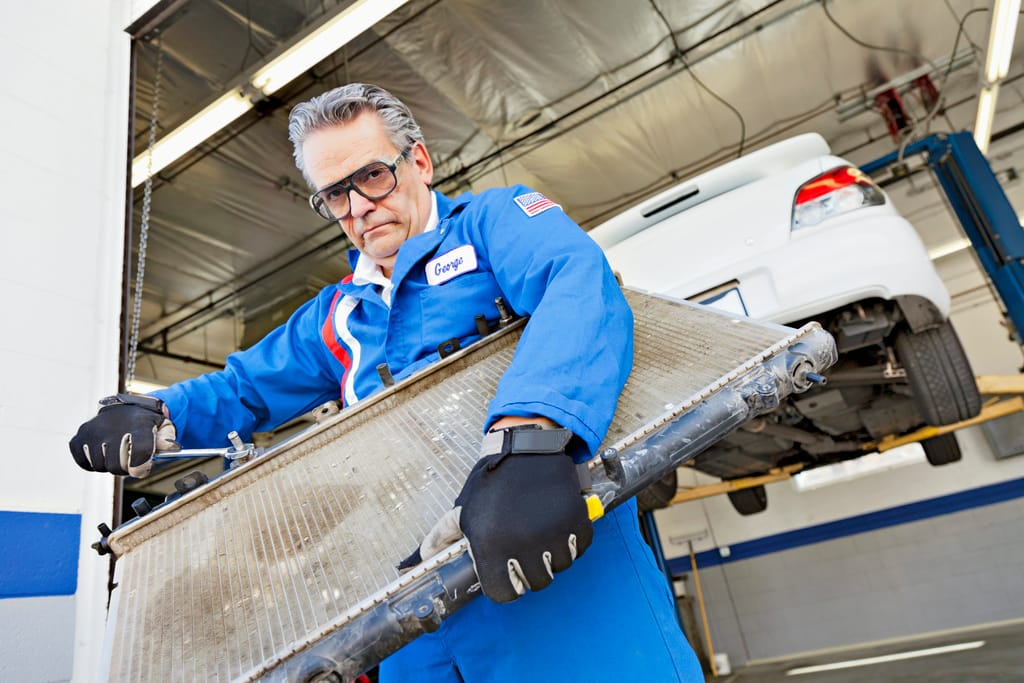 Does your auto shop use customer supplied parts to complete their repairs? This topic can raise some eyebrows and tempers between customers and shop owners or techs, but there are good reasons for shops refusing to use aftermarket parts customers purchase elsewhere. Here we will go through those reasons and how to explain your shop's policy to your customers.
The Parts Are Right There – Why Not Use Them? 
In an earlier blog we talked about how waiting for auto parts is a large contributor to inefficiency in the repair process. Given this fact, on its face it might seem to customers that a shop is being uncooperative when they refuse to use the parts that customers have already acquired on their own. They are already there and paid for, after all. What's the problem?
While the economy is much better than it has been, many people are still struggling to pay off debts or loans or bills for their families. Wages, stagnant for many years, have been much slower to rise than inflation. It's easy for customers to price parts online, and they have an incentive to pay for labor costs only. Why can't they just pay the shop to install the parts? 
Advertiser / Sponsor

Too many customers don't understand that there are good reasons for shops to maintain control over the parts they use and not allow customer input (or interference). The first reason is that the shop has to stay in business. Between labor, overhead, and the price of parts, there's a thin line of profitability that the shop must maintain to keep the doors open. A closed shop can't take customer parts and install them either. It's in everyone's interest to keep auto shops open.
The second reason is that most customers are not experts when it comes to parts. The quality of aftermarket parts available online ranges from complete garbage to significantly better than OEM parts. In most cases, customers who supply their own parts are attempting to save money, so they won't be investing in very high quality aftermarket parts. This desire to cut costs coupled with a lack of experience about parts means it's likely they will purchase parts that are inferior to the parts the shop would buy. They are more likely to fail. 
The auto shop has a vested interest in using good quality parts because they're liable for part failure and anything else that comes with it. This would include resultant labor costs, potential additional damage to the vehicle, towing costs, and reimbursement for a rental car. A profitable shop can cover the costs of an occasional part failure or mistake, but not if it happens regularly. Its reputation also takes a ding every time a part fails. 
How to Explain a "No Customer Supplied Parts" Policy
Even if your shop has great reasons to refuse to install customer supplied parts, no one wants to deal with dissatisfied, angry, or defensive customers. You can't tell them they don't know what they're doing buying parts or just being cheap. You won't have customers if you do that. 
It's better to approach this type of conflict by focusing on the strength and expertise of your shop and how that benefits your customers. Explain to the customer that your shop takes full responsibility for its work and guarantees its repairs. That's the reason that it has the customer base it has – because customers know that their cars will be repaired correctly and will be safe to drive afterwards. In order to guarantee that will happen then, your shop has to have full control over the parts that are installed in the cars it fixes. If there is a problem, the shop will fix it if the shop supplied the part. If the customer supplied it, the shop cannot guarantee those results. 
Once the customer understands this, your shop staff can repeat the terms of the warranty that the shop gives on repairs as well as the reassurance that the car will operate well and safely after the repair. If the customer can't accept that, they are free to go to a different shop, of course.
These are the arguments against letting customers supply their own parts. Are there arguments for? Of course. In our next blog we will talk about the pros of allowing customers to bring in their own parts. 
Does your auto repair shop have a policy on using customer supplied parts? We would love to hear your experience, both with the parts themselves and explaining your policy to your customers. Please leave your comments either here or on our forums.