Choose the right Shop Management Software
Get the facts you need to make a good decision for your shop.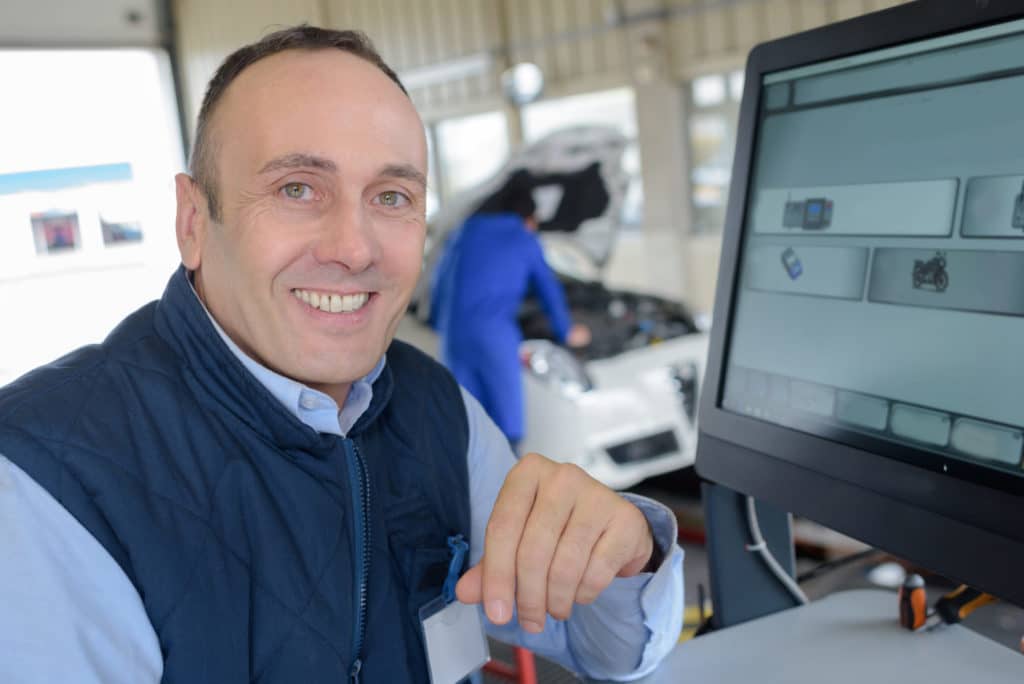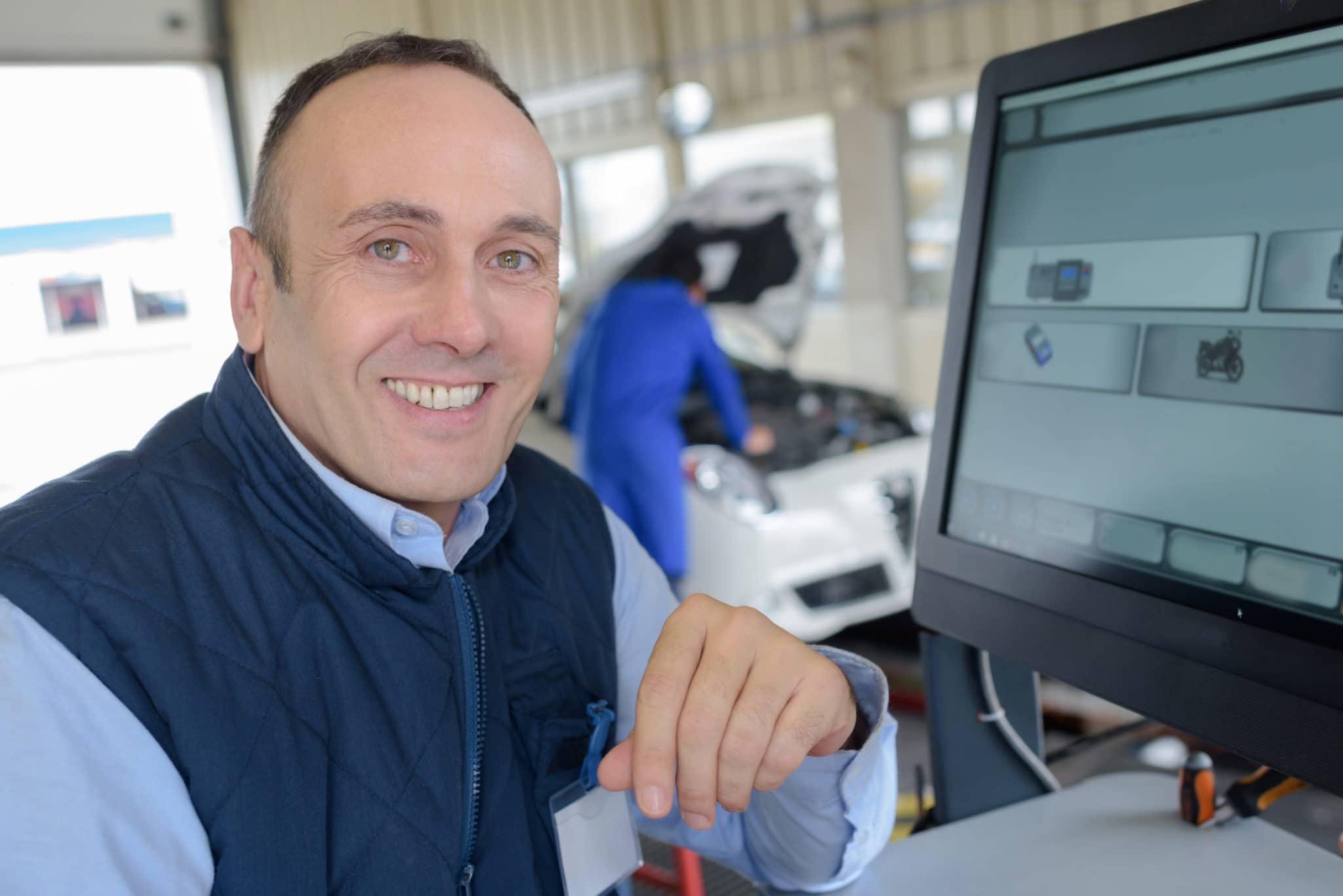 Auto Shop Management Software
View a list of the top software companies offering automotive and truck repair shop management systems, from the most basic to those with a long list of features. Some are cloud-based, while others are downloaded or require a CD. Some features include accounting, employee payroll, advertising and marketing, CRM, electronic vehicle inspections, job estimating, technical service information, profitability and efficiency tools, and appointment scheduling.
If you are curious about what features a particular auto management software offers, then try a free demo – or get more details from the Management Software Demos links on our Management Resources Page.
Note about survey results: All companies listed here were invited to participate. We appreciate the responses of the companies that have completed it so far. We are waiting for results from the companies which do not yet have a results link. If you are considering a software company that does not yet have a survey results link, please encourage them to complete their survey and send it in so we can include them.​
Shop Management Features
Every Premium Membership Comes with These Powerful Tools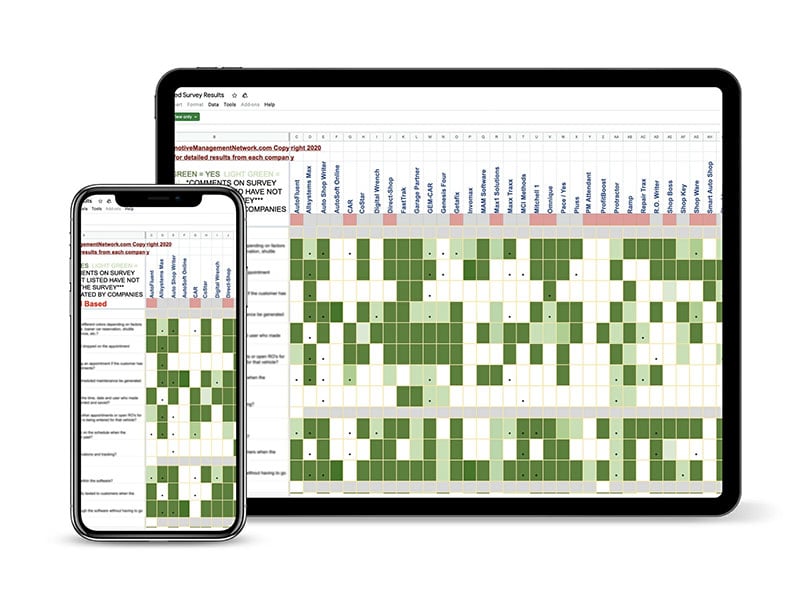 Software Comparison Chart
This comprehensive chart lets you quickly and easily compare solutions so you make a good decision.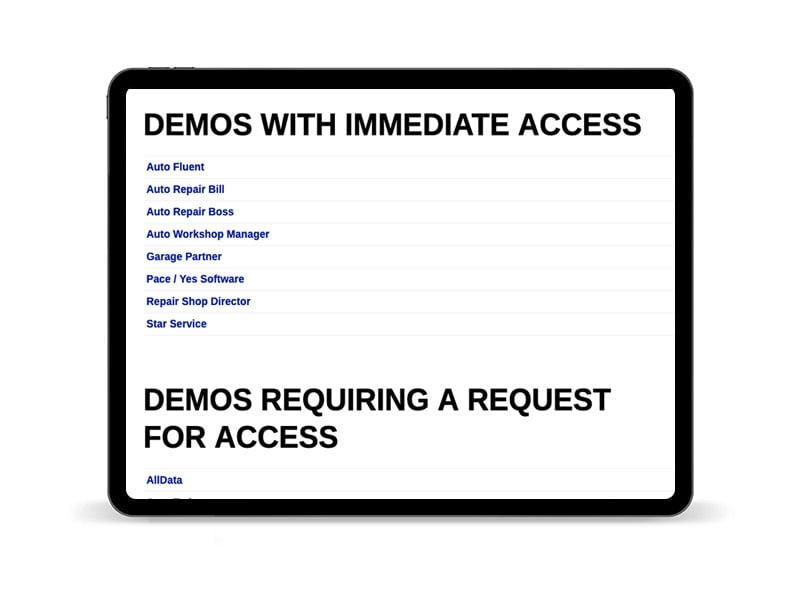 Software Demos
Find companies that offer shop management software demos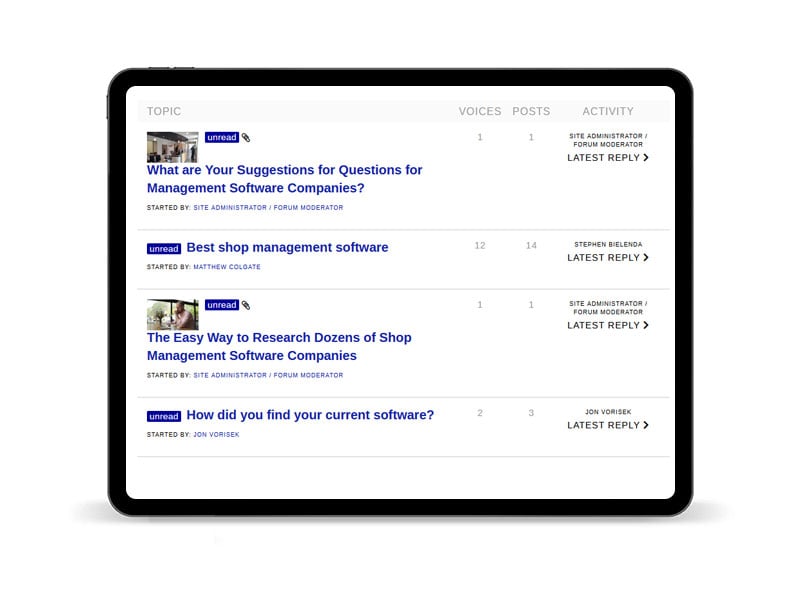 Software Forums
Still unsure? Ask your questions* in our forum dedicated to shop management software.
Frequently Asked Questions
What Should You Look for When Shopping for Auto Shop Management Software?
Apart from making sure an auto shop management software has all the features your auto shop requires it's important to consider the software's UI and usability. Many companies offer auto software demos to allow potential users to get a feel for the software's capabilities.
How Much Does Auto Shop Management Software Cost?
Pricing for shop management software can differ widely depending on the software's features and pricing model. Most companies use some form of subscription fee which can range from $25 to $150 a month. Initial purchase/setup charges, number of computers/users, and feature level can all affect the price of a shop software's monthly subscription.
Member Plans
Premium
One Year
---
Software Survey Results
Management Documents
Key Business Numbers Calculators
Management Tips
Premium
3 Months
---
Software Survey Results
Management Documents
Key Business
Premium
2 Years
---
Software Survey Results
Management Documents
Key Business
Unlock The Benefits
More than 15,000 members rely on our resources to run smooth, profitable shops. Looking for a free plan? Click here.