Women Workers in the Auto Repair Industry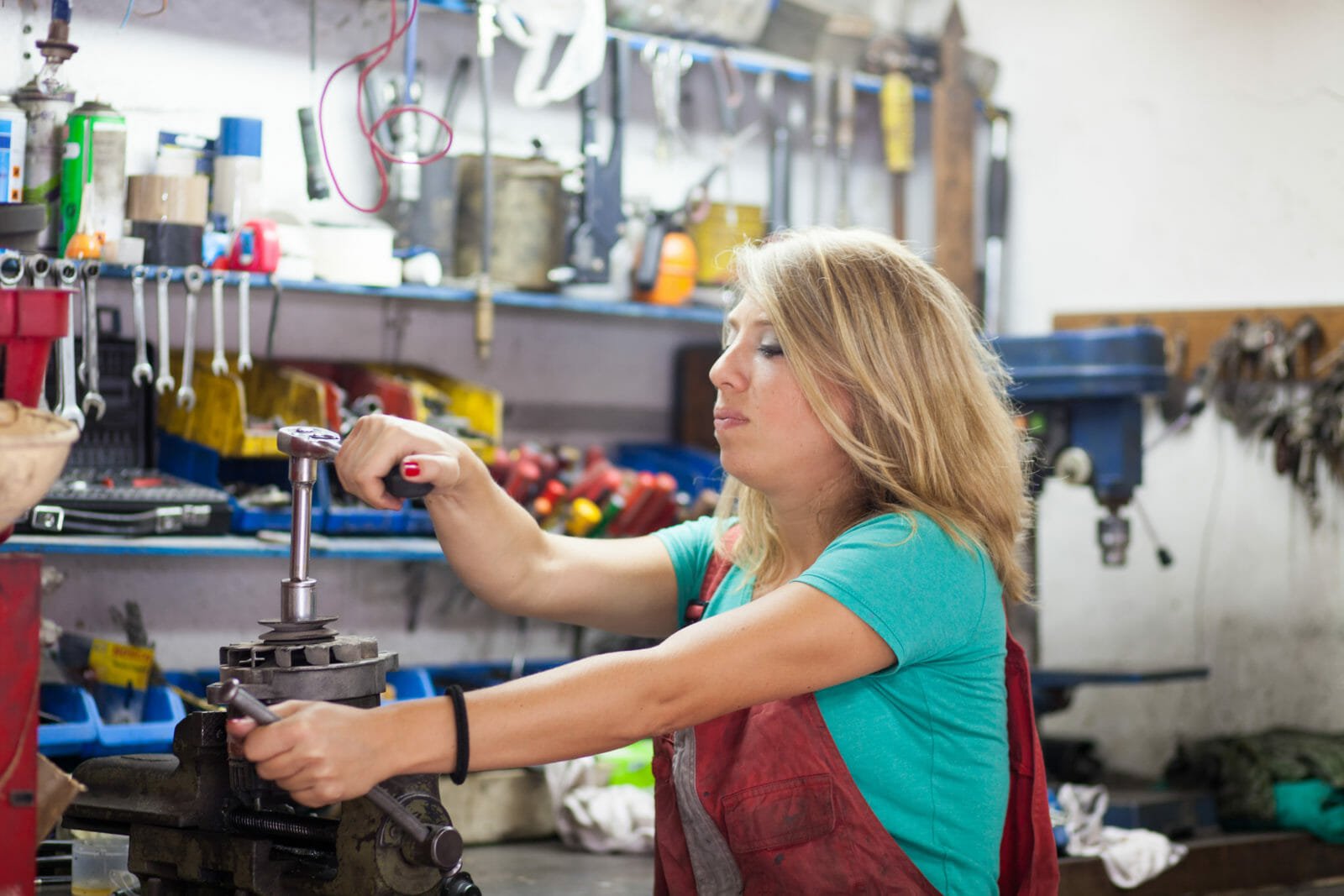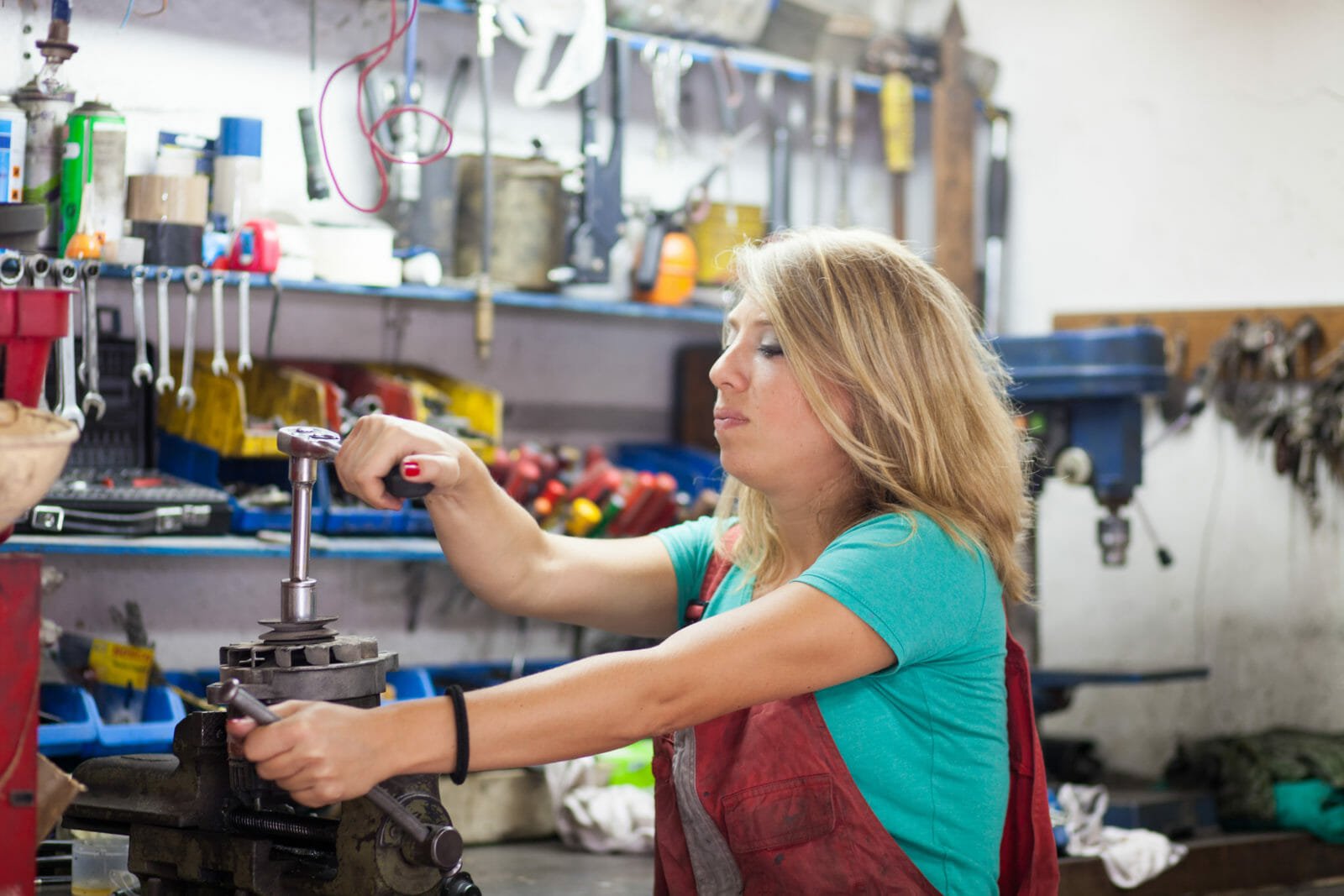 The automotive industry has always been and remains primarily male, whether we're talking about automobile manufacturing, sales, or service. The workforce has changed over time, but currently in the United States, women account for 26.7% of automobile/parts manufacturing, 21.2% of automobile dealerships, and 7.3% of automotive repair and maintenance employees.
In the past, the physical requirements often kept women from exploring jobs in automotive repair. Fixing cars was taxing work that required physical strength. The lifting requirements alone made sure many more men than women were hired to do these jobs. In auto repair shops today lifting is still required, but machinery is now used to minimize the impact auto repair has on a tech physical health and well being. As cars have become more and more computerized, the skill sets that are needed to repair them have changed. Yesterday's mechanics are today's technicians, and this is work that men and women workers can do. What's more, it's better paid work than many other jobs, so a growing number of women are attracted to this field, and more and more of them are becoming auto technicians.
How do auto shop managers deal with this demographic change within the field? As in every other field of industry there are those who resist change and those who embrace it. In Philadelphia, PA, Patrice Banks started the Girls Auto Clinic in 2013 because she couldn't find a female auto tech to work on her car. Many women feel at a disadvantage when it comes to repairing their cars. They don't know enough about how cars work or what it should cost to fix them, and they can't help but wonder if they get taken advantage of because of their ignorance. Banks went back to school to become an automotive technician, and now her shop offers workshops and consulting to its largely female clientele.
Advertiser / Sponsor

In many ways marketing to women and offering to train them in basic car repairs is a strong unique value proposition. We've discussed building trust with customers before as a way to make your business better and more profitable. Many women prefer to deal with women and trust them more implicitly (regardless of whether it's wise or not), so you may find that adding more women workers, in your customer service departments, as service writers, and techs may bring more women customers in the door – if women are aware they are there. Some women are much more likely to deal with other women than they are with men.
What does your auto repair shop's workforce look like? Does it employ women? Is that a goal? Are you actively recruiting women for job positions? Even if the answer to these questions is no, it's still worth thinking about how you might handle this kind of demographic change to your employee roster in the future.