How Does Your Shop Handle Customer Transportation?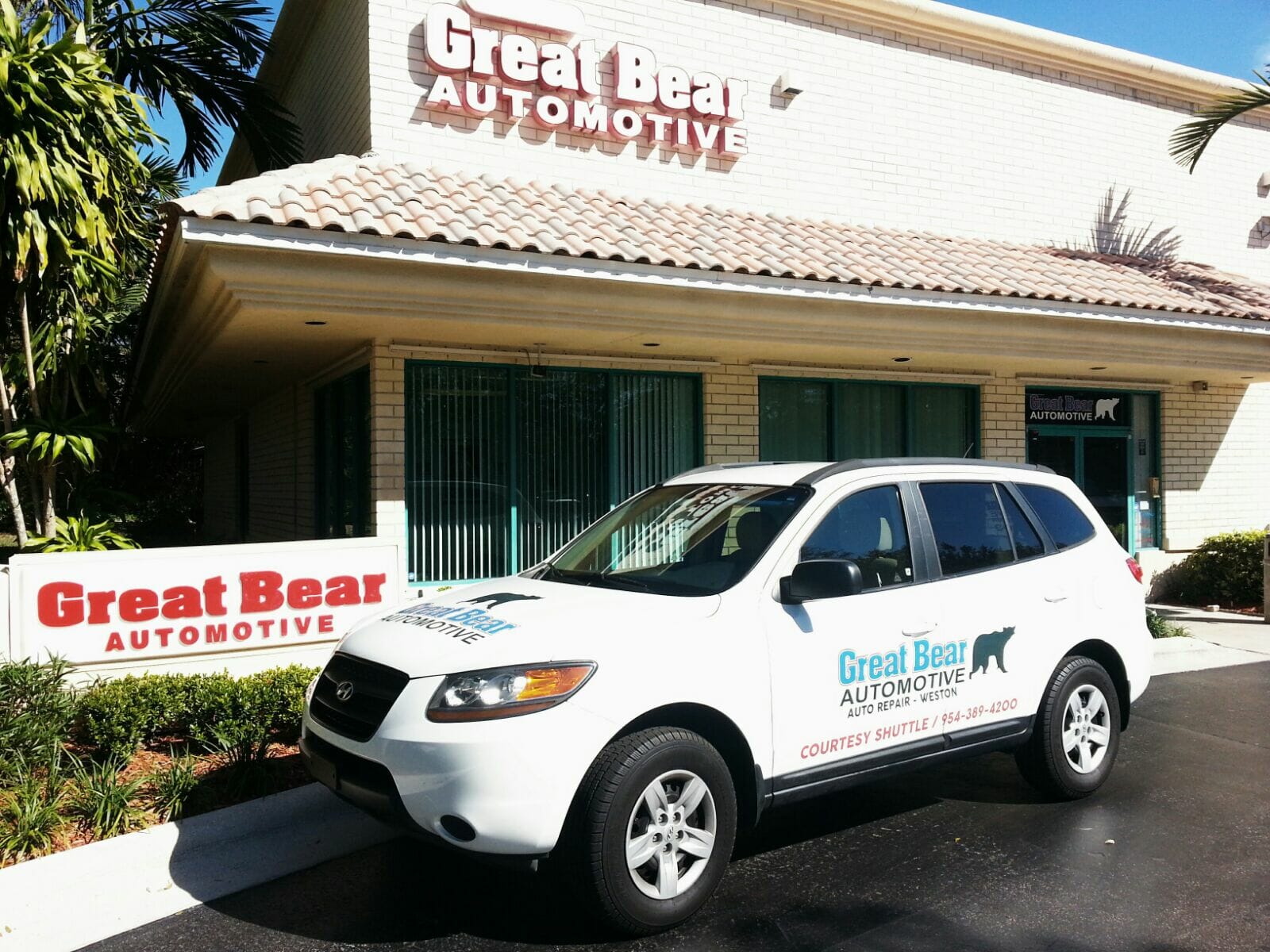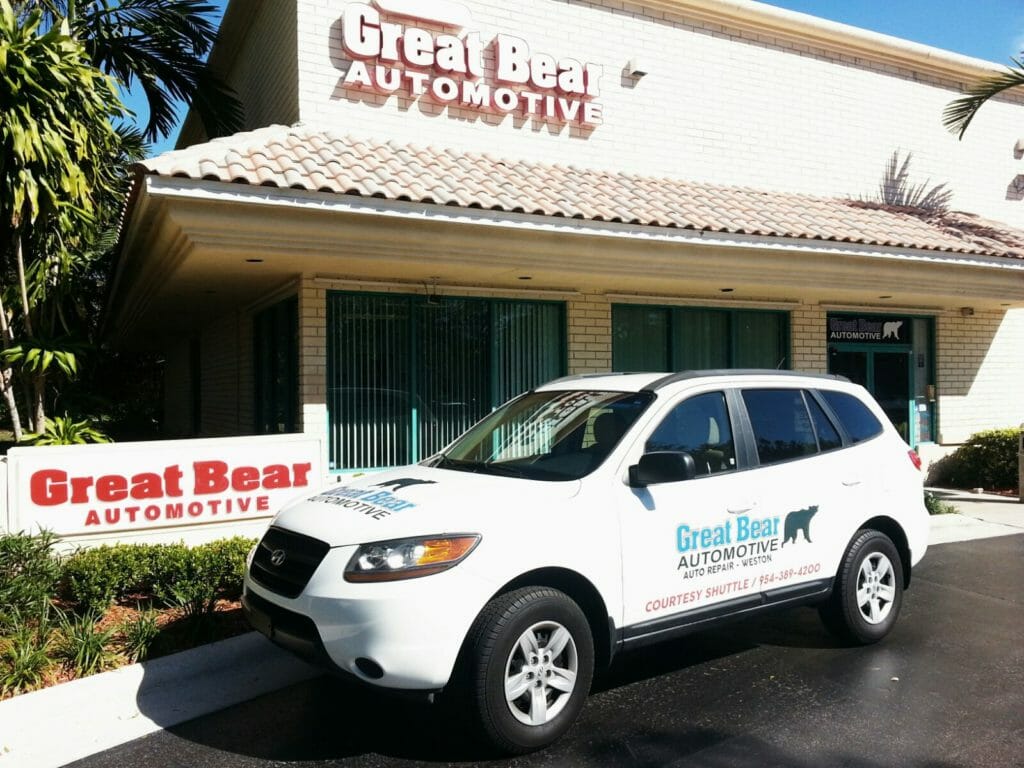 One large stressor for many auto shop customers is how they will get where they need to be while their cars are being fixed. In much of America, it's not possible to rely on public transportation to get back and forth to work or school. People don't want to be stranded in the middle of the day without a way to get home either. Since a car repair is an expense and often an unexpected one, adding another expense on top of that can be tough for customers. We at the Automotive Management Network are interested in hearing from our members about how they handle customer transportation needs. 
What Does Your Shop Offer for Customer Transportation?
Currently we are running a survey asking the above question. Click here to take the survey.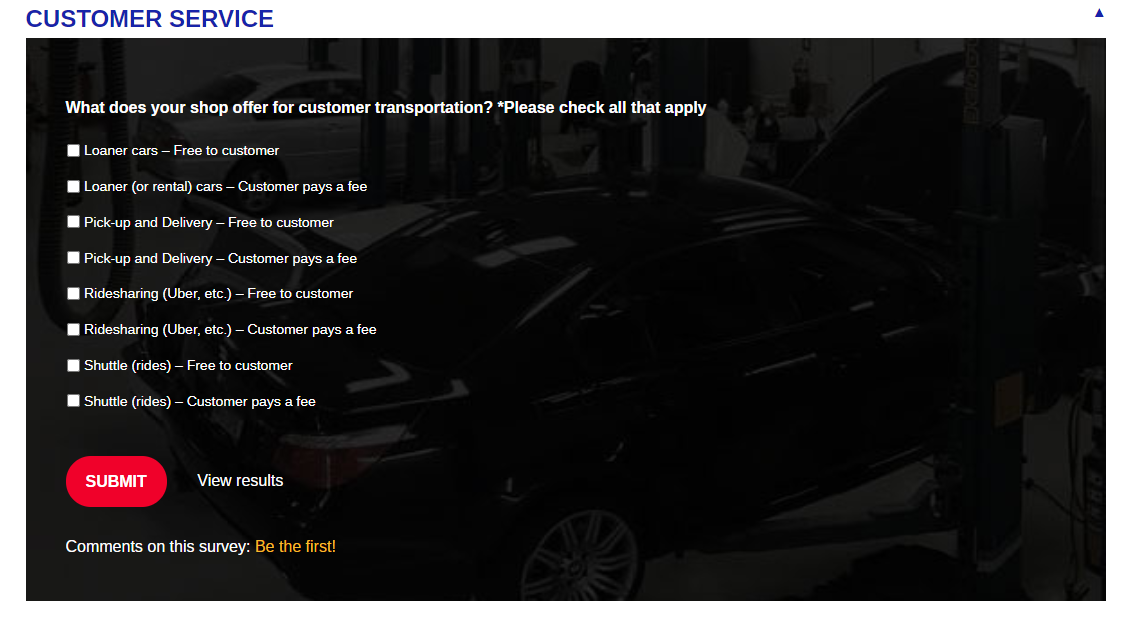 We know that many auto repair shops offer loaner cars, sometimes free and sometimes for a fee. Some shops shuttle their customers home and back or provide a shuttle like Uber. Some pick up and deliver cars that need to be repaired. We'd like to know what your shop's practice is, so weigh in, please. 
Advertiser / Sponsor

Loaner Cars and Other Options
Earlier this year we ran a survey about loaner cars that asked how many loaner cars auto shops had per $100,000 in annual sales. The results of this poll indicate that offering loaner cars is not a universal practice among our members at all. The most common response by far was "None." The other most common responses clustered on the low end of the scale in terms of the number of loaner cars offered.
According to a survey we ran in 2018, the most common way that auto shops help their customers with their temporary transportation issues is to shuttle them back and forth from the shop to where they need to be and back when the car is done. This can mean keeping a shuttle vehicle for this purpose or having staff transport people in their cars on an as needed basis. 
The second most common practice (64 responses compared to 101 for the shuttle choice) was to pick up the customer's vehicle and drive it to the shop for repair and then back again when the repair is finished. This solves the problem of the customer being stranded at the auto shop, but it doesn't do anything about his temporary transportation needs. If the repair is minor and the shop isn't busy, this isn't such a huge problem, but if it takes longer, the customer must make other arrangements on his own.
The third most common practice (nearly tied with the pick up/deliver option at 60 responses) was to offer loaner or rental cars. From a customer perspective, loaner cars are far preferable to rental cars. There are advantages for shops offering loaners, but disadvantages as well, of course, including cost and liability.
Ultimately, the choice of what to offer customers will come down to what the shop feels it "owes" to its customers, how competitive it wants to be in the local market, and what it can afford in terms of services. Some owners may want to offer loaner cars because they take a hands-on approach to caring for their customers. Others don't see offering customer transportation to be part of their responsibility as a repair shop.
Shops that are in very competitive markets can advertise offering customer transportation services as a way of differentiating themselves or of building relationships with customers. Not all customers need temporary transportation or even want it, but it's a selling point that it's available. Everyone wants to feel like they have options even if they never take advantage of them. 
Of course, if your shop cannot afford to offer loaner cars due to the shop's size, local legalities, or bad experiences with irresponsible customers, that's also a valid decision. There are many different things shop owners and managers factor in when deciding what to offer customers. 
Please do take our survey on customer transportation and tell us why you make the choices you did either here or in our forums. We have many members who rely on the advice of other experienced auto shop managers in making decisions. The details and stories that our members share with each other can be far more helpful than you know.