Does Your Auto Shop Offer Loaner Cars to Customers?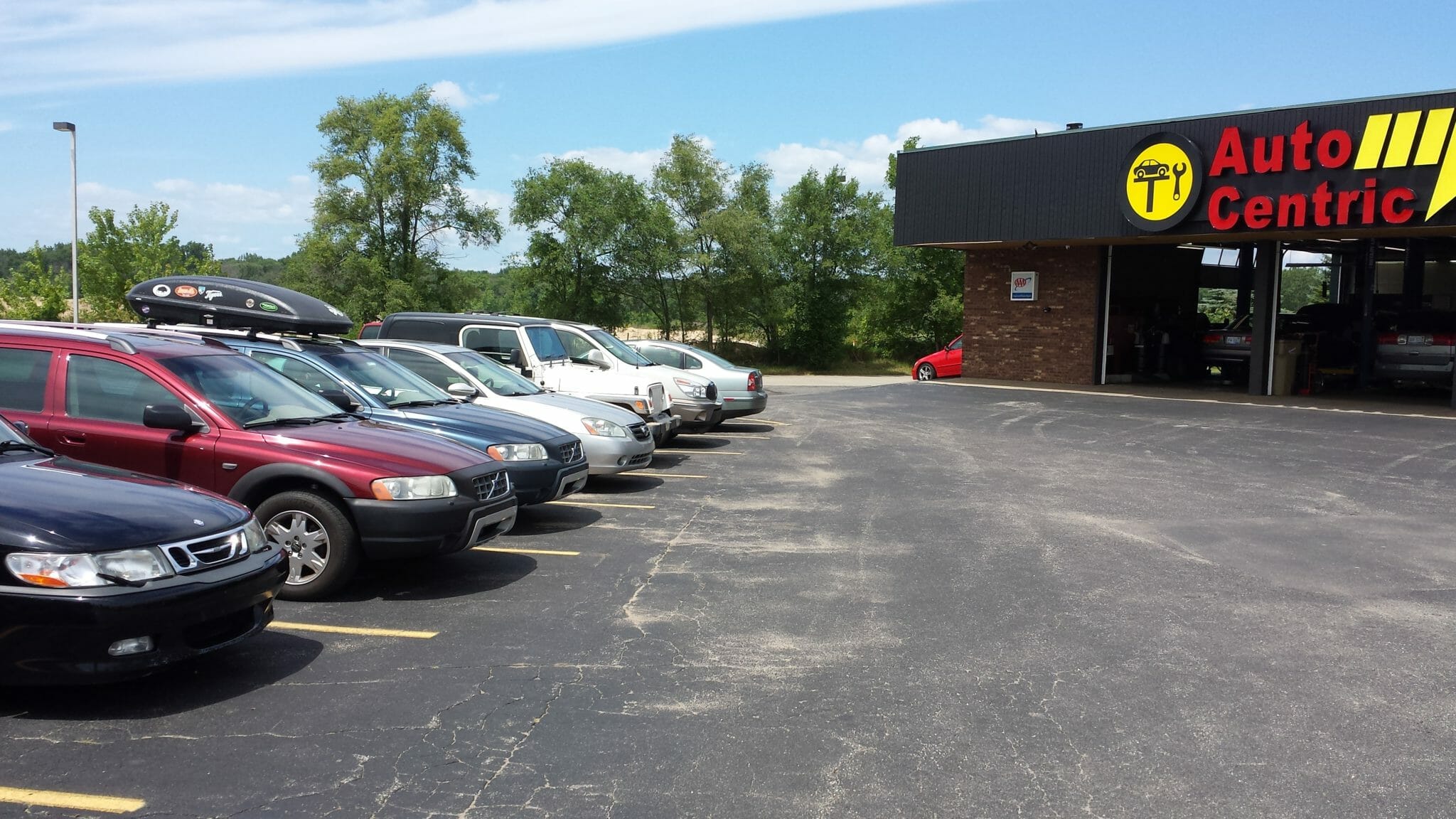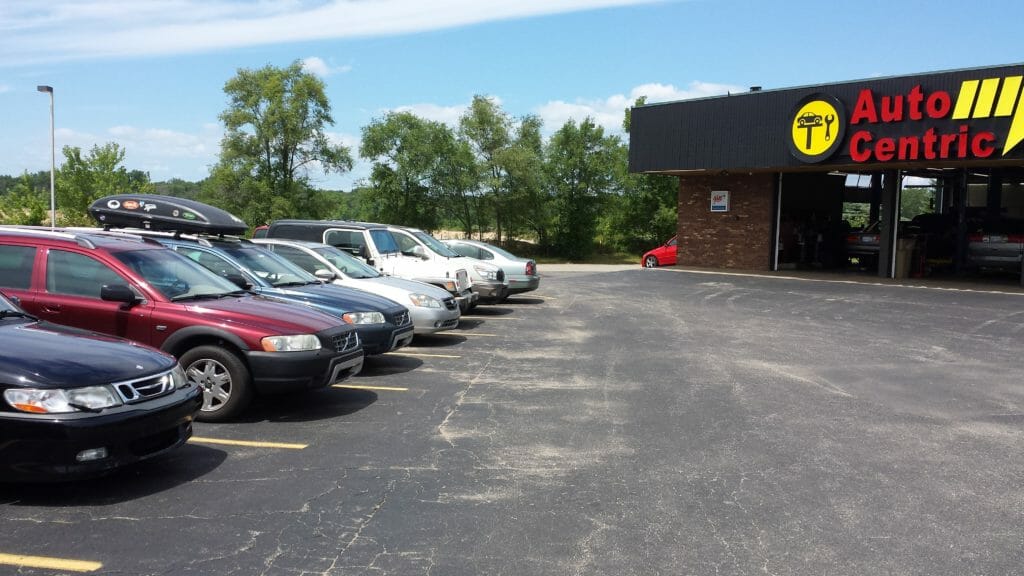 Does offering loaner cars to customers add value to an auto shop? This is a question that shop owners must decide for themselves, but we would love to have your input on our most recent poll: How many loaner (rental, courtesy) cars do you have per $100,000 in annual sales?
Loaner Cars Relative to Sales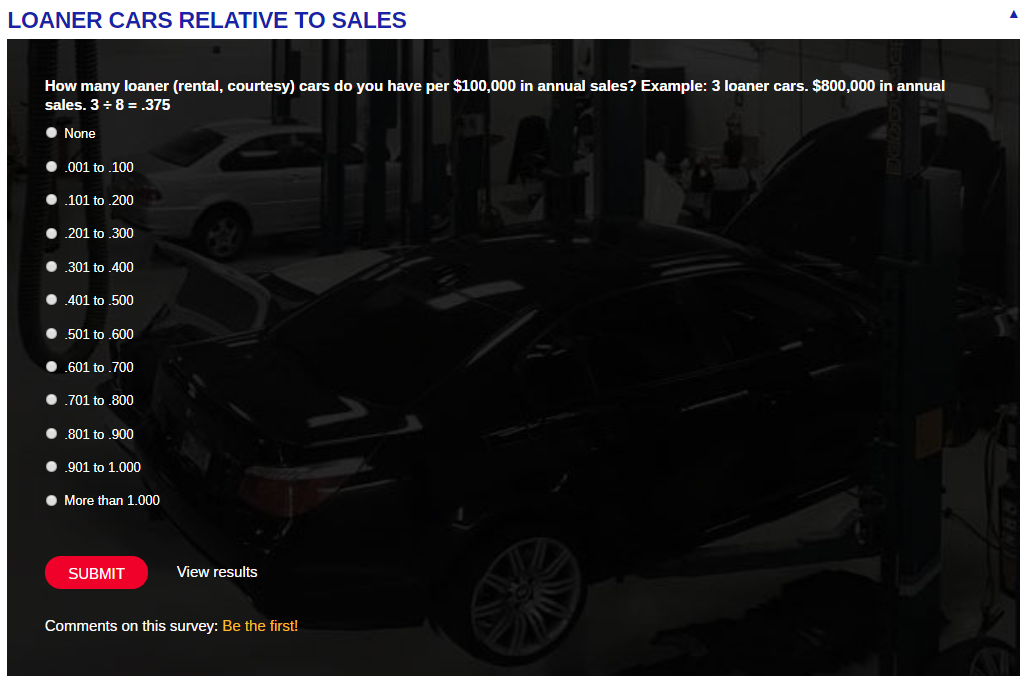 There's a little math involved in this poll, but please let us know whether your shop offers loaner cars and, if so, how many? 
For many shops, the cost of insurance and the concern about legal liability keep them from offering loaner vehicles to their customers. Others feel that it is too much of a hassle. They may have offered loaners but stopped because customers weren't careful with them or returned them messy or low on gas. These shops will refer their customers to a rental car service if they need a temporary vehicle while they wait for a repair. Other shops make the choice to provide loaner cars. 
Advertiser / Sponsor

What Are Loaner Cars? 
There's a difference between a rental car and a loaner car. Customers pay a per-day fee to use a rental car. Auto shops, dealerships, and body shops offer loaner cars for free as a convenience to their customers. Typically they offer them if the necessary repair is going to take many hours or days to finish. This allows anyone who is dependent on a car to get to work or other important duties to continue their life uninterrupted. Auto shops will also use loaner vehicles to drive their customers home or to work and pick them up when the car repair is finished. 
How Does a Loaner Arrangement Work?
Shop policies on loaner cars will vary from state to state because of differing laws and insurance availability, and not every customer is eligible to take out a loaner vehicle. Typically, the customer must present proof of automobile insurance. In some places he must be 25 years old or older. Auto shops will require their customers to present identification and fill out a "rental" agreement and insurance waiver. This rental agreement clarifies liability in case of an accident. The shop simply sets the fee for the "rental" as zero which makes it a loaner.
Before the customer takes the loaner, shop staff will take note of the condition of the car and the fuel level and let the driver know that he is responsible for replacing any gas he uses. When the customer returns the car, the shop will inspect it for damage. 
Why Is Offering Loaner Cars to a Shop's Advantage? 
Auto shops compete for customers. Three things these customers typically want from an auto repair shop are: expertise, trustworthiness, and convenience. Loaner cars fall into the third category. In so many places in America, people are completely dependent on their cars to get to work, to get to school, to pick their kids up, or to take care of family responsibilities. Without a working vehicle, they are at risk of losing their jobs or other dire life consequences. 
Shops that mitigate that risk by offering loaner cars are doing their customers a real favor, especially when they do not charge for the service. An unexpected repair can be financially overwhelming. Adding paying for temporary transportation to the mix is painful for many people – sometimes even impossible. When shops provide loaner cars, to many customers this feels like a lifesaver. The PR value cannot be overstated.
Many customers will balk at a repair that will take a lot of time to complete because they don't want to be without their cars. Offering a loaner with the repair simply means that shops will be able to upsell more services to their customers. For shops that struggle to acquire parts quickly, offering a loaner takes some pressure off the shop because the customer won't be calling every hour to see if the repair is done.
There are pros and cons to offering loaner cars to customers, and every shop must make the choice based on their own experience and the local market. What is your auto shop's experience with loaner cars? Please leave your comments here or on our forums and don't forget to take our poll!