Customer Waiting Area – 7 Tips to Make it More Comfortable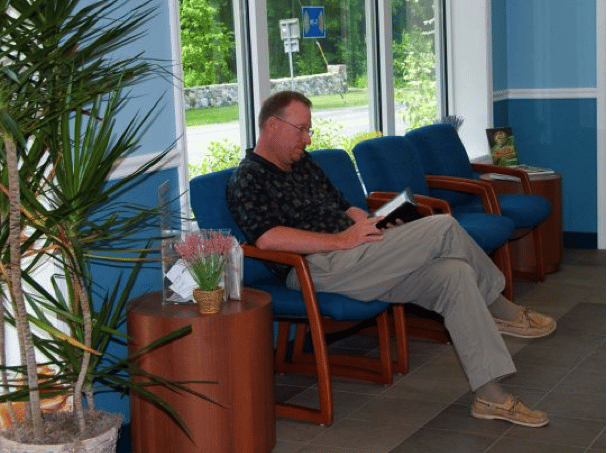 Have you considered how comfortable and inviting your waiting room is for your customers? Specifically, for your female customers?
Auto repair shops have traditionally been a male dominated domain, but like every other market over the past half century or so, women have been making significant inroads. Surveys reveal that a majority of decisions regarding vehicle repair are now decided by women, whether as single car owners or married household decision makers. One survey of women drivers in California reported that 74% of women stated they were responsible for spending on their vehicles' maintenance. And while women understand that dirt and grime are a reality of car repair, many of them feel more comfortable in environments that are clean and welcoming. A relaxed and comfortable customer will return more frequently and will stay longer and perhaps be persuaded to improve her vehicle's appearance and functioning in a number of ways.
Automotive Management Network clients have offered various suggestions to make a lounge area more comfortable. These include:
Advertiser / Sponsor

Adding pictures, perhaps even historic or community photographs, of impressive work done by your establishment. Written testimonials are great too. These can be worked into a video or slideshow kept running on a loop in your customer lounge.
Offering coffee, tea, cookies or popcorn. A popcorn maker can be very inviting for little visitors to watch and sample from.
Choosing warmer colors and softer furniture when remodeling to create a more inviting atmosphere.
Adding other relaxing touches like plants or an aquarium or small fountain.
Including female friendly reading choices among your lounge's book and magazine collection.
Giving your customers free (and simple) wifi access.
Including a small section for small auto accessories such as air fresheners, wiper blades, and waxes.
While you do not want to make your waiting room over full or untidy with untouched products, many women do not enjoy making a separate trip to NAPA and would be happy to pick up new wiper blades when they get their oil changed. Pamphlets or tutorials on how to make small repairs like checking and refilling fluids would also encourage them to be a part of their vehicle's care, while cutting nothing from your bottom line.
For women, however, trust trumps convenience when it comes to auto repair. So anything your shop can do to promote the impression that it does good, reliably priced work, is involved with its customers and community, and cares about their experience will help. Annually, women spend upwards of $300 billion dollars on auto repairs and service, so this is not a market you can afford to ignore. In addition to the above suggestions, we recommend surveying your female friends and family members and asking them how a "woman's touch" might improve your customer waiting room.