How Much Do Online Reviews Matter?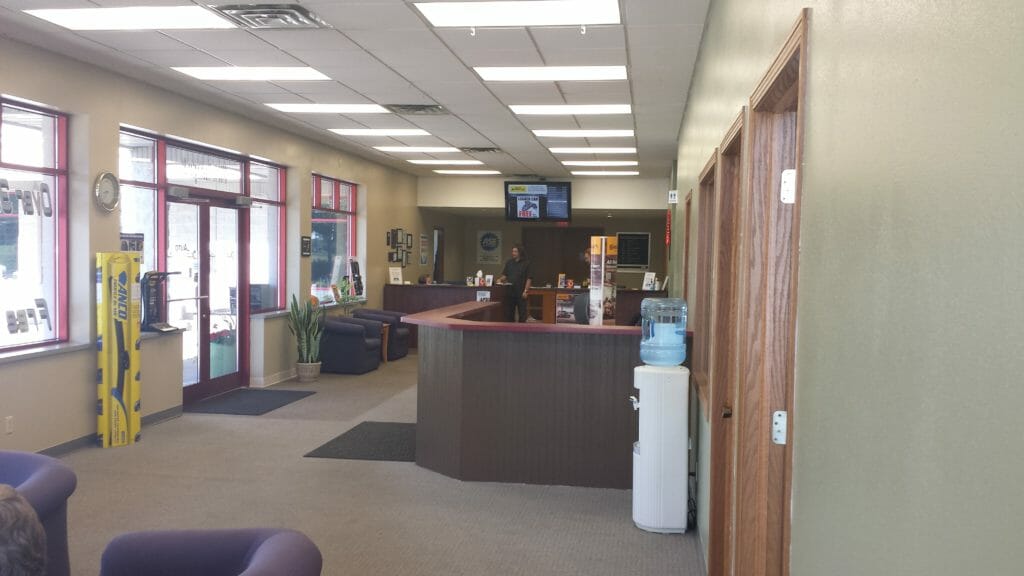 In our previous blog pieces, we've talked about handling bad reviews and how to negotiate with customers when they leave bad reviews of your business. No one likes bad reviews. Criticism always stings, and sometimes people take out their frustration on a business for a simple mistake. That's frustrating for any owner or manager. It can be equally frustrating trying to make things right. Some businesses may be tempted to throw up their hands and decide not to worry about online reviews. This is a poor strategy, however, because online reviews really do matter in terms of attracting customers to your auto shop.
A Majority of Customers Check Reviews
Gone are the days when a shop's business came mostly from word of mouth – unless you look at online reviews as the contemporary equivalent. In a survey from 2017, 93% of consumers said online reviews impacted their purchasing decisions. An even larger number – 97% – said they read reviews for local businesses. These people want to know what other people say about their experiences so they will not get burned. 
Once people were all limited to the number of people they knew personally in asking for input about companies or products. Now because of the internet they have millions of people volunteering their experiences, and they can use these reviews to make their own decisions. 58% of those surveyed said they read online reviews on a weekly basis. In fact, 91% of people 18-34 say they trust reviews as much as personal recommendations. 
They don't just look at rough ratings either. Many read through reviews fully. The survey asked consumers to rank the following:
Review content

Star rating

Number of reviews

Dates of reviews
And that is the order in which they ranked them. The majority of consumers are willing to read the content of the review to make a decision. Additionally, 68% of them said they would be willing to pay up to 15% more for the same service or product if they believed their experience would be better. What's more, a 3.3 star rating was the lowest these consumers said they would go for a business. Anything lower than that and they said would choose to avoid the company altogether as untrustworthy.
Are Reviews Reliable? 
Of course, just because online reviews exits, it doesn't mean they are reliable. People trust anonymous reviews less than they trust reviews that are tied to people by name, but even those reviews can be bought or influenced. Lots of people will say nice things in order to get free products or services or discounts. 
For the most part, though, consumers say they trust reviews of businesses that are left on platforms like Facebook and Yelp. Eighty percent of those surveyed said they found reviews for local companies helpful. The review sites most used were: Google (81% of those surveyed had used), Yelp (59%), and Facebook (49%), followed by industry specific sites (36%), Consumer Affairs (21%), YellowPages.com (12%). 
(Given these statistics, any auto shop with an online reviews problem would be smart to concentrate on their Google My Business profile first, clean up whatever is there, and then move on to other platforms, leaving YellowPages for last.)
The Effect of Negative Online Reviews
Here's are the hard truths about negative reviews: 
Few consumers will even consider frequenting a business that has a 1 or 2 star rating.

Eighty-seven percent

will completely avoid them. 

The vast majority of consumers – 94% – have passed on trying a business because of a negative online review. 

Eighty percent of consumers have changed their minds about a recommended purchase after they read negative online reviews. 

Just one negative article about a company will cost them about a quarter of their would be customers. 
The current landscape for auto repair shops is this: almost all of their customers read reviews about local businesses and a large percentage of them read reviews regularly. They use these reviews to make their choices about which companies will get their business. This is not limited to Millennials or Generation X consumers either. Online review sites are where decisions are made. This means if your company's online reviews are not good or merely okay, you are losing business even if your marketing efforts are proactive and your tech staff is great. 
It's crucial for auto repair shops to put an effort into cleaning up bad reviews on platforms like Google and Facebook and increasing the number of good reviews that their customers leave. In our next blog we will talk about ways to encourage your customers to leave you good online reviews that will improve your company's online profile.