How Hard Is It to Find Techs after COVID?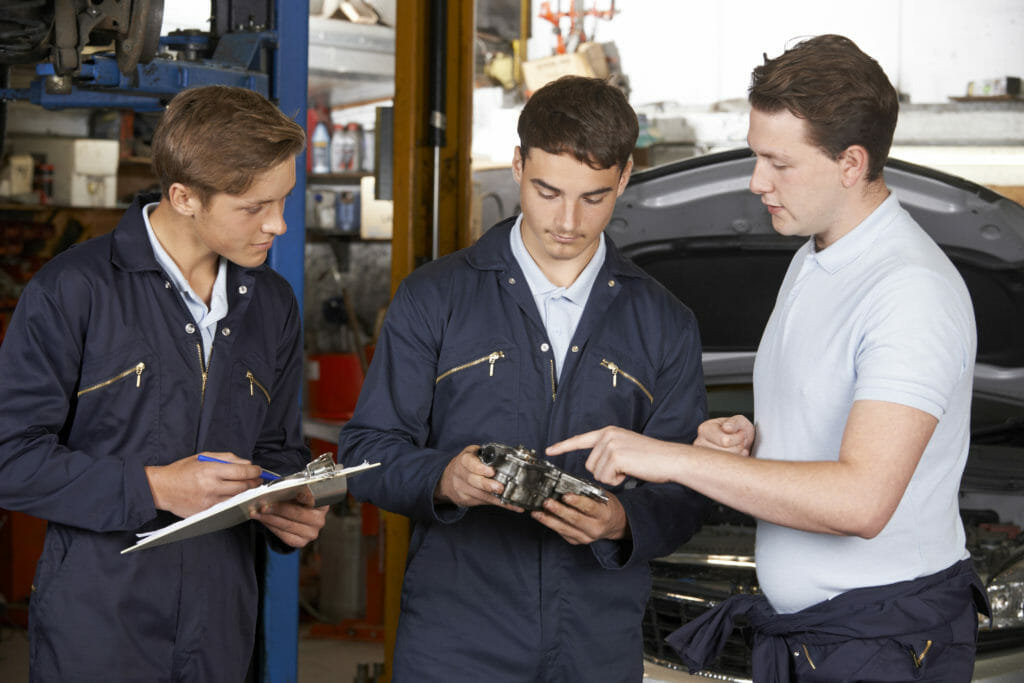 We have just passed the one-year anniversary of the beginning of COVID lockdowns in America. It's been quite a year. Businesses have had to be very limber to figure out how to survive with the restrictions placed on their staff, their physical environment, and their customers. Because auto repair shops must have reliable staff to keep their doors open, it's always important to keep recruiting. So the question we're asking is: How hard is it to find techs after COVID?
Take Our New Survey
We have just added a survey that asks this question: How would you describe finding technicians now compared to before COVID arrived?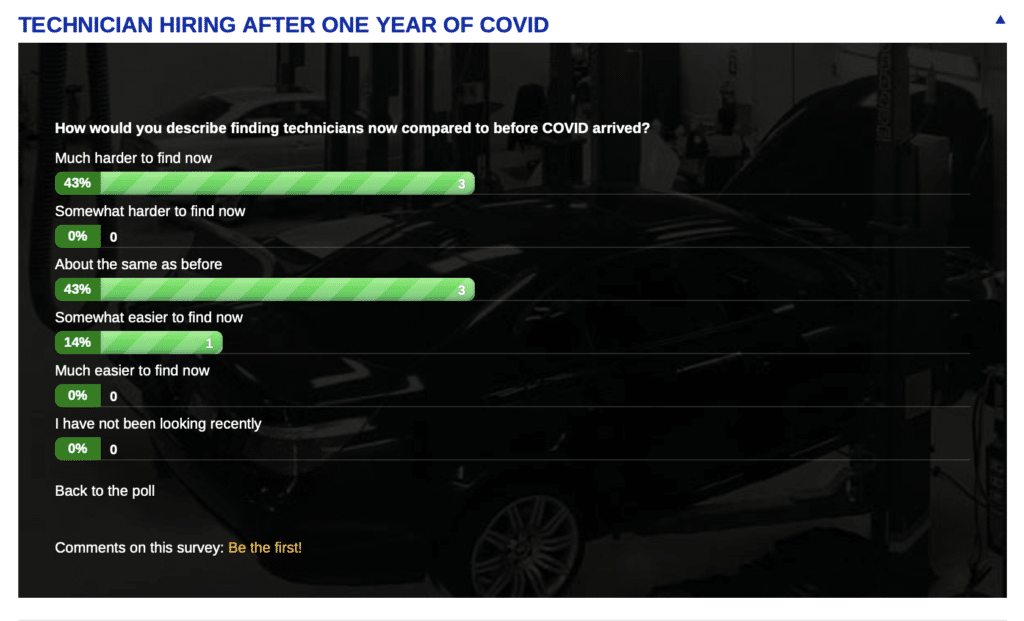 We encourage all of our members to weigh in with their own experiences. Currently the results are showing that owners/managers are generally finding it as hard or harder to find and hire techs. Not enough people have taken the survey for it to be representative, though, so we value your input.
Advertiser / Sponsor

Generally speaking, in a typical economy when there is a recession, it's easier for employers to find good people to hire. There is more demand among workers for jobs, so businesses can be pickier. However, COVID relief efforts have revolved around increasing unemployment payments to affected workers. Many people have chosen to remain unemployed and collect a lesser amount of money for not working than to find a job in the short term.
With Congress's passage of the American Rescue Plan Act of 2021 last week, it's more challenging than ever to know exactly what the immediate future holds for both employees and employers. The act will result in enormous amounts of money being paid to individuals, to businesses, and to government agencies. It will take some time for people to understand the incentives and disincentives this act creates and act on them.
The Employment Landscape after COVID
COVID itself will have long-term effects on how people work and how employers accommodate them. A February report from the McKinsey Global Institute called The Future of Work after COVID-19 tries to break down the effects on different types of work and sectors of the economy.
Every sector is, of course, unique. The hospitality industry has often been completely out of luck during COVID while office workers have largely shifted to working at home. Auto repair is not a job techs can do remotely, although they may not have a great deal of contact with the public. McKinsey Global Institute stated: "We find that jobs in work arenas with higher levels of physical proximity are likely to see greater transformation after the pandemic, triggering knock-on effects in other work arenas as business models shift in response."
During previous recessions, companies have often cut their costs by trying to redesign their business processes and add automation where possible. This is not going to be a simple way to fix challenges in auto repair, however. Auto shops have already integrated technology into all aspects of the business, but robots don't fix cars.
McKinsey Global Institute goes on to say, "Before the pandemic, net job losses were concentrated in middle-wage occupations in manufacturing and some office work, reflecting automation, and low- and high-wage jobs continued to grow. Nearly all low-wage workers who lost jobs could move into other low-wage occupations—for instance, a data entry worker could move into retail or home healthcare. Because of the pandemic's impact on low-wage jobs, we now estimate that almost all growth in labor demand will occur in high-wage jobs. Going forward, more than half of displaced low-wage workers may need to shift to occupations in higher wage brackets and requiring different skills to remain employed."
Auto repair jobs are skilled labor, but good techs don't just have training. Technical training is not enough. They also have to be reliable and hardworking. Bailouts, however necessary they may be in the short term, do not encourage a stronger work ethic. It will continue to be challenging to find good techs even if workers from other sectors are encouraged to enter auto repair.
Has Your Shop Been Able to Find Techs after Covid?
We are in a shifting employment landscape with new challenges arising all of the time, so sharing any experience you've had navigating this landscape is valuable. Please take the time to take our survey and leave your comments on how you've been able to find techs after COVID either here or in our forums.